Our friend Don McCloskey performs this Saturday at Sidewalk.
Don is one of our favorite local artists, and Sidewalk is one of Don's favorite venues, so you are in for a treat. Show officially starts at 11pm, but if you want to get a decent seat, you should get there by 10:30pm.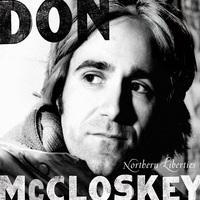 Saturday, April 26
Don McCloskey
free admission
10:30pm
at:
The Sidewalk Cafe
94 Avenue A (6th St.)
New York, NY
Links:
Don McCloskey
Don McCloskey (myspace)
Buy Don's CDs "Bombs Over Bristol' & "Northern Liberties" (cdbaby.com)
The Fort at Sidewalk Cafe
And check out this "unofficial" video of Don's "Son of it All" that student Dan Mingle did as a video project for his uPenn film class.